Make Animated Text Videos
Create professional-looking videos and ads with animated text in minutes. Engage your audience with stylish text effects and animations.
Sign Up Free
Why animate your text in Wave.video?
Animated text and CTAs

Professional-looking text animations and calls-to-action with no design skills required. Your video is bound to look gorgeous and attract attention, no matter what.

Stylish text effects

Make your video stand out with text. Add text effects, change a font color to match your brand.

Best app for text animation

Create promo videos and ads with animated text for social media, your website or blog. Use the power of video for your business: it's easy with Wave.video!
Making animated text videos is as easy as typing
See examples of text videos created in Wave.video
What the experts are saying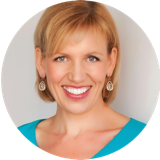 I LOVE Wave.video for creating quick, professional videos! The UI is super easy to use, with intuitive drag and drop. Wave.video is definitely one of the easiest video editing tools I've come across!