Best Discord PFPs to use in 2023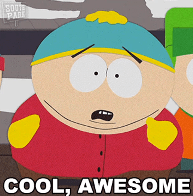 Over 100 million people per month use Discord. If you want to be noticed and stand out from the millions of people in the crowd, the easiest thing you can do is design the best Discord PFP (profile picture).
In this guide, we're going to show you three amazing PFPs in five different PFP categories. After, we're going to explain how you can make your own PFP that's 100% unique and has all of the personality elements that you do.
Best Discord PFP in 2023
The following lists of PFP are available right on Discord and include some of the best, non-custom profile pictures that you can begin using today.
Best Cool Discord PFP
Everyone's definition of cool varies, so you may love or hate the PFPs below. However, we've chosen three of the most popular PFPs that say "cool" and are seen on tons of Discord profiles  because people love them:
1. Snoop Dogg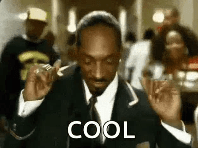 Snoop Dogg is one of the world's most famous rappers – even today. He's known for his rap albums and collaborations, but he has also appeared in a lot of movies. This GIF shows the icon dancing with the word "cool" listed underneath it.
2. Eric Cartman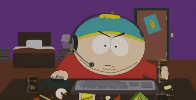 Also known as "Cartman," this South Park character is iconic, and he's a hilarious 10-year-old that says the craziest things. In this GIF, he's being his goofy self with the words "cool, awesome" underneath. Fans of South Park absolutely love this PFP. 
3. Otto Mann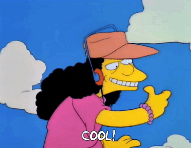 Otto is a beloved character in The Simpsons, and he is a heavy metal enthusiast who was an underachiever in life. Now, he is the coolest bus driver on the planet, plays the guitar and really has a blast with the kids on his bus.
Best Cute Discord PFP
Cute Discord PFPs are also available, and you'll find so many options to choose from. Whether you're a teen or an adult, you're sure to find these pictures adorable.
1. Minnie Mouse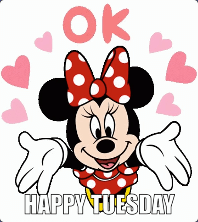 Does Minnie Mouse even need an introduction? She's an iconic cartoon character that has transcended generations and was first loved by fans in 1928. If you like to change your profile picture a lot, you can always find a new GIF from Minnie Mouse.
2. Cat Cuteness Overload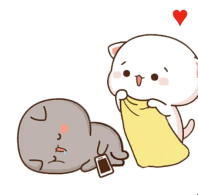 Cats are adorable. Add an animated GIF showing a cute cat covering a sleeping kitty with a blanket, and you have some serious cuteness overload. If you love cats, this is one of the cute PFPs that you need to consider.
3. Happiness Overload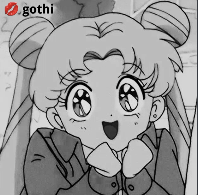 Happy is an understatement with this PFP. From her big smile to her enormous eyes, this anime character looks like she is ready to squeal in happiness. If you like anime, this is one of the cuter PFPs that you'll find.
Best Funny PFP For Discord
Funny PFPs are also subjective, but we've picked some of the funniest PFPs that almost everyone will laugh at when they see them. The first is one of our favorite options because we adore these crazy characters.
1. Minions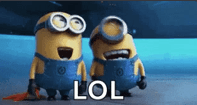 Minions are quirky, hilarious characters from the Minions franchise. Fans of the movie franchise will love these PFPs because they are always happy, laughing and doing the wildest things in their movies.
2. Yo So Funny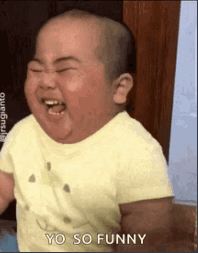 Who is this kid anyway? If a PFP GIF can make you laugh, this is certainly the one you want on your profile. This kid just cracks up, laughing so hard and enjoying his best life. Just look at the picture above – it's hilarious.  
3. Cry About It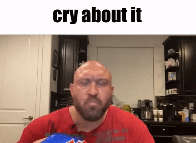 Gamer humor is raw. When you beat a "n00b" or just want to mess with your friends, this is a PFP for you. The PFP says, "cry about it," with a massive man who likely hasn't shed a tear in years.
Best Gaming PFP
Gamers are going to love the following PFPs that they've likely seen a zillion times before. However, if you've ever been up all night playing your favorite game, you can relate to each  and every one of the following pictures.
1. Timmy Turner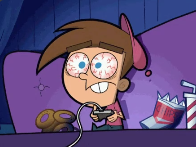 Fairly Odd Parents character Timmy Turner is in the zone in this PFP, and it is such a relatable picture. The picture has him playing with his eyes bloodshot, chips by his side and a soda. What gamer hasn't been like Timmy in this picture before?
2. Cartman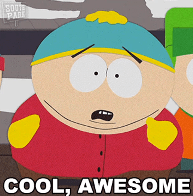 Cartman is back again, and this time, he is gaming his heart out. If you watch the show, you know that "Make Love, Not Warcraft" was an iconic episode that every gamer should watch. Cartman gaming, yelling at people on his microphone and getting in the zone is something that is intensely relatable. 
3. Jenkins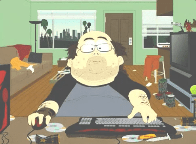 Jenkins is a character from South Park who got his name from the legendary Leeroy Jenkins, who you can find on YouTube for his hilarious approach to a World of Warcraft raid. This PFP is from Jenkins playing against Cartman and the rest of the boys in "Make Love, Not Warcraft."
Best Anime PFP
Finally, we're on our last category of PFPs with the anime PFPs below. Of course, you can find profile pictures in many different categories, but this is certainly one of the most popular out there.
1. Nanase Kurumi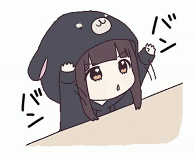 Nanase is an iconic anime figure, and you'll find her associated with mental health in many of the memes she has online. This PFP will show your love for anime.
2. Girl With Envelope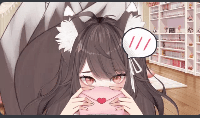 Girl with Envelope is cute, fun and filled with exaggerated anime features. This PFP has a girl with an envelope that has a heart on it. We expect this to be one of the most widely used PFPs heading into Valentine's Day.
3.
Jeanne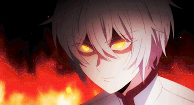 Jeanne is a vampire born during the war in The Case Study of Vanitas. Anime fans will love this PFP that shows a fiery side and includes one of the most popular anime characters on the planet. 
You can use premade profile pictures, but if you want the best Discord PFP, you need to consider creating your own.
Why?
Unique PFPs stand out from the crowd and allow you to catch the attention of everyone who sees your profile. However, if you want a cool Discord PFP and don't know the first thing about creating your own graphics, it can be a very intimidating process.
Wave.video can help. Our tool is designed to help you create:
Videos

Live streams

Thumbnails

Even PFPs
With a massive stock library included, you can begin creating a trippy Discord PFP today. Over 2 million creators are using the platform for everything from video editing to creating the best thumbnails and PFPs.
Let's see how you can begin using Wave.video to create your very own PFPs.
How to Create Discord PFPs with Wave.video
Creating a PFP with Wave.video is simple, easy and fun. Before you start, you'll need to sign up to Wave.video for free. The sign-up process is fast and easy, and you can create an account via email or choose one of your favorite services to sign up with, such as:
Apple

Facebook

Google

Twitter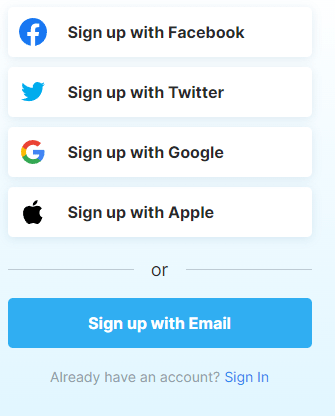 Once you sign up, you can begin uploading your own PFP or you can choose from the many pictures in the included stock library. You can also use the built-in GIF library for your profile picture, as Discord does allow you to use animated GIFs for your profile picture.
It's very important to remember the recommended Discord PFP size is 128 x 128 pixels.
However, if you have an image that you really want to use that isn't 128 x 128 pixels, you simply need to upload an image with a 1:1 ratio. For example, a 400 x 400-pixel image would work, while a 400 x 300-pixel one would not.
Discord will automatically resize your image. If the ratio is 1:1, the resize will leave you with a PFP that is proportionate. 
With that said, go back to your Wave.video account and follow the directions below to create your own cool or cute Discord PFP:
Hover the "Create" button and click on "blank image."

Next, choose the "1:1" square format, which is what Discord recommends.

Click on "Stocks & Uploads," which allows you to choose stock images or the option to upload your own image.

Click on "Overlays & Stickers" to add fun stickers. Be sure to click on "Giphy" if you want to add animations to your PFP, too. You can also search for stickers, which is easier than scrolling through all of the free options available.

Once you are satisfied with your PFP, click "Publish" and then "Download."  You'll have the option to choose your image format, resolution, transparency and quality.

Hit "Generate," and once your final image is rendered, click "Download."
That's it. You've successfully created your very own PFP. The only step left is to log into your Discord account and upload the PFP. If you don't like how it looks, you can simply go back to the editor, make the changes you want, and then download the PFP using the above steps.
Note: Wave.video even allows you to automatically remove the background of your images with just a few clicks. If you want to remove a background as a professional would, automatic removal is your best option.
Conclusion
Discord is a lot of fun to use and an estimated 150 million users log into the platform every month. If you want any chance of standing out from others on the platform, you need the best Discord PFP.
You are free to use some of the free options from the platform that we listed above.
However, if you want to really be noticed in the community, there is no better way to have people recognize you than to have a custom PFP. A unique PFP is fast and easy to make following the guide above.