How to Get Killer ROI of Your Content Marketing Campaign with Video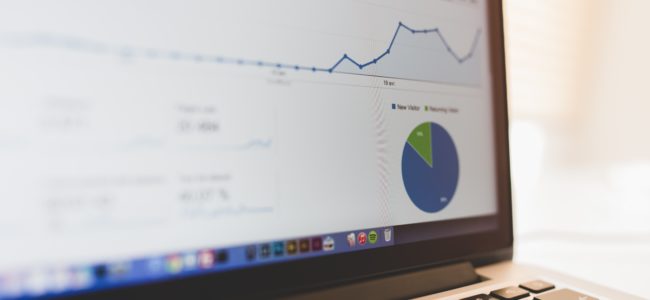 A marketing campaign is understood as a number of marketing activities aimed to promote a product or service. The ultimate goal of marketing campaign can be different (eg. grow awareness, boost sales, increase website traffic, etc.), but there is a set of the most-used activities that marketers frequently implement no matter what goal has been chosen to achieve. Today I'd like to talk about content marketing campaigns specifically, as content marketing is regarded to be one of the most efficient marketing strategies in terms of return on investment (ROI) according to marketers themselves. But first, why do I mention video in the headline at all? The answer is simple.
Video

Is King

Video is rapidly taking over the content marketing (or has even already done so). Recently there's been a very strong shift in social media from images towards videos – think Facebook video ads or longer videos on Instagram. There is a plenty of reasons why marketers got a tight grip on video as a marketing instrument, and here's the most impressive statistics to justify its use:
64% of consumers are more likely to buy a product online after watching a video (Source)
90% of users say that seeing a video about a product is helpful in the decision process (Source)
96% of IT decision makers and tech buyers watch videos for business
Another marvelous thing about video is that it has never been easier and more cost-effective to get the best results with video than today. The market offers a variety of great free tools for users to become video producers even if they have no prior designer or drawing skills. That said, is there any other marketing tool as powerful and freely available as video?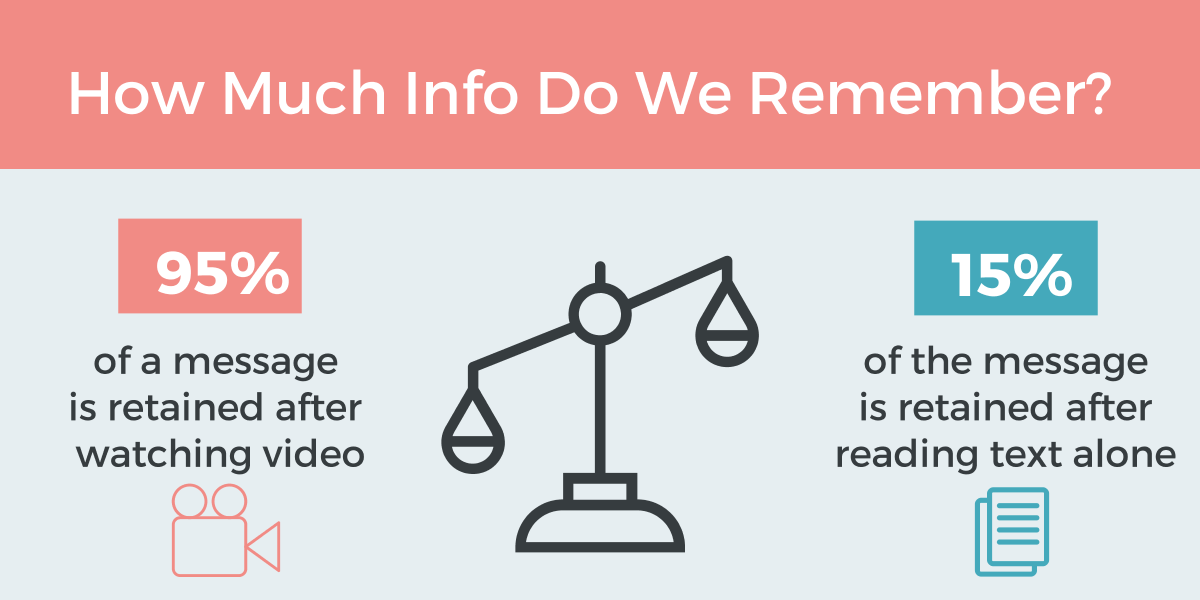 5 Ways to Use Video to Get the Biggest Bang for the Buck
A marketing campaign may include various assets, but let's focus on the most-used ones that can be easily leveraged even by a small marketing team with no extra workforce (and money) involved.
Video in
newsletter
All of us receive a gazillion newsletters which very often end up in Trash, and it's no surprise marketers are creating new ways to stand out. It was found that the use of word "video" in email subject lines increases the click-through rate (CTR) by 65%. If you are thinking about including a video in a newsletter, there's a great tip – make sure you link to the video located on a landing page or on your website instead of embedding the video into the email. On the one hand, this way you'll make the video a permanent asset which users can get back to a month or a year later. On the other, your eventual goal is to promote your brand and your website, and this is what the link in the email will do – drive users to the website instead of being buried after a single showcase in the newsletter.
Video for social media
As it has been mentioned above, social media channels have become extremely video-friendly, if not video-oriented at all. Different social media allow different video lengths which provide you with great opportunities to experiment, test and see what kind of videos work best for your market. For example, with 120 minutes on Facebook, 15 minutes on YouTube, 2 minutes and 20 seconds on Twitter and Vine, 60 seconds on Instagram, you have all you need to target different audience with different video formats, let alone paid video ads which I talk about below.
Video in blog
If your blog has a lot of followers or is extensively shared across social media platforms, it's a no-brainer that you need to leverage its power to the full. Adding video to your blog posts can help increase your outreach by targeting visual learners who might have been previously skipping your blog because they simply don't find reading as much entertaining as watching. That's not marketing's fault, just always keep in mind that no matter how great the content you create is, some part of your target audience will not be able to perceive it as effectively as you wanted them to. It is known that brain processes images 60,000 times faster than text, so a video in your blog will be a double effort towards your lead generation endeavours.
Video ad campaigns
Video ads can be broken into the following categories:
Social video ads. Including a carefully thought-through social

advertising

campaign

into your marketing strategy is one of the top recommended tactics (if not the first) based on the most recent trends. For example, Facebook said in November 2015 that it had reached 8 billion video views per day. In April 2016, Snapchat announced it had 10 billion video views per day. This is some good stats to consider.
PPC video ads. If you use Google AdWords for pay-per-click (PPC) ads in your marketing campaign, then you can leverage its advertising opportunities on YouTube which would complement your social media strategy. Both Bing and Yahoo cost-per-click (CPC) ads also support video – instead of a regular ad

thumbnail

, the image has a play symbol on it which expands the ad to show a full-size video when you click on the thumbnail.
Video banner on website homepage
A smartly designed targeted banner ad is known to have higher CTR, but according to BI Intelligence video ads have an average CTR of 1.84% which is the highest click-through rate of all digital ad formats. Moreover, video lets you speak directly to your leads making the approach more personal and emotionally appealing.
Boost Conversion with A Perfect Call-To-Action
No matter what type of video you choose to drive your marketing campaign ROI, you will always benefit from this content marketing assets. An additional marketing attractiveness of video lies in the fact that it provides further options for placement your call-to-action (CTA). In video, you can use a voice CTA separately or accompany it with a CTA button. Human voice adds personality to your video and can positively affect the way viewers react to it. This way video proves to be 2x more effective compared to static CTA.
Is there any other type of content that is equally powerful? I can't think of any. If you can name one (or a few?), feel free to share your thoughts in the comments.