How to Use Video for Your Ho-Ho-Holiday Marketing Campaign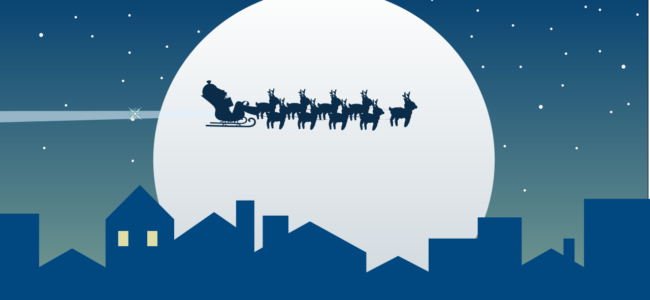 The end-of-the-year period is a magical time: streets are decorated with lights; holiday markets invite to spend another hour or so walking through the aisles; store windows display attractive price tags and announce year-end discounts. In other words, holiday is in the air. That said, isn't it exactly the right moment to go an extra mile and accelerate your marketing performance?
It's a common practice for marketing and sales teams to run special campaigns, promotions, contests, deals, sales, and whatnot at the end of the year for various reasons. First, companies want to upsell and cross-sell to their existing customers who become one of the primary target audiences during holiday season. The reason behind is simple – it can cost 7x as much to sell to a new customer as it does to sell to an existing customer.
Second, a holiday marketing campaign is a great instrument to generate new sales leads for the upcoming year. Third, the year's end is usually a period when fiscal year concludes, and everyone has goals to meet and projects to close, so holiday marketing campaigns can greatly help facilitate the buying decision.
One of the most trending content marketing assets that is progressively gaining traction is video, so if you want to create a holiday campaign that would be a distinction, this is the right instrument. Below are our ideas on how marketing teams can leverage video to enliven their messages, personalize their stories, and turn a nice dollar.
Video

Greeting Card

Greeting cards are a conventional way to congratulate your business partners and customers on holidays. Over the years traditional handwritten cards developed into ecards (however, paper greeting cards is another great way to personalize your message in today's digital world), and later into animated ecards and video ecards we are all using today. The truth is, as compared to static images, videos are getting 3x more clicks on average, so this is something every marketer should consider including into their content marketing.

Not only video increases traffic, but it also offers a great opportunity to convey your story in a more creative and engaging manner. Closer to the end of December, our inbox is full of holiday greetings, so video ecards can help make yours stand out against common static ecards and be remembered.
Video To Promote Year-End Offer
As it was mentioned above, one can't think about a year's end without sales. Holiday season is the time when people spend money on gifts and bargains, and it would be crazy to miss the opportunity and not make your own holiday sale. So, after you have developed a killer holiday offer, it needs to be announced and promoted, and video is again at your service.
On the one hand, video itself is an effective marketing instrument due to the way human brain is wired. On the other, sales and discounts work on the same psychological level (remember the time when you couldn't help but swipe your credit card for a thing you never thought you would need if it weren't for its price?) Just imagine these two factors coupled together, and the effect they can produce. In addition, creating holiday videos has never been easier than with Animatron Lite Mode – it offers everything marketers need to make a remarkable promo video: themed backgrounds, holiday characters, even hundreds of ready-to-use sets, so the only two things you'd need to do is to add a call-to-action (CTA) and share your video across different social media platforms.
Social Media

Holiday Video

Speaking about social media, a holiday marketing campaign is unthinkable without short (funny or touching) season's greetings sent to your online audience. The idea of using more and more video on social media can be to some extent attributed to the fact that video helps boost your social presence – for example, using Facebook videos is known to increase engagement on the platform. This way videos can help you kill two birds – send holiday wishes to your followers and increase your social media outreach at the same time.

While video posts in your feed can increase engagement among your existing followers, social video ads is a great way to target new ones. Static banners are old hat, but video ads is the trick to catch your potential audience's attention.

In the end, social media is a great destination for repurposing and promoting the rest of your holiday marketing content. Think about video greeting cards or year-end offers we talked about earlier which can be added to the social media feed as regular posts or can be used for online advertising.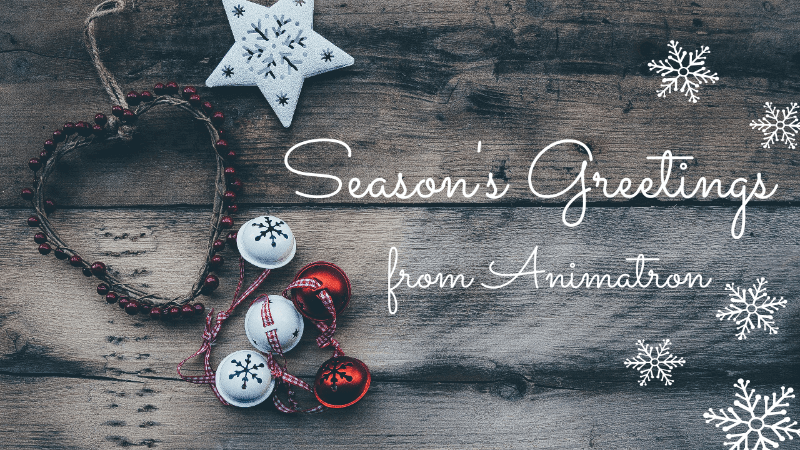 Happy Holidays from Animatron
We wish you, our users, followers, and friends, a joyful and wonderful holiday. May all of your wishes and dreams come true, may each new day bring you moments to cherish!
Wishing you much happiness today and throughout the upcoming year!
Your very merry,
Animatron team