Your Ultimate Video Marketing Checklist For Thanksgiving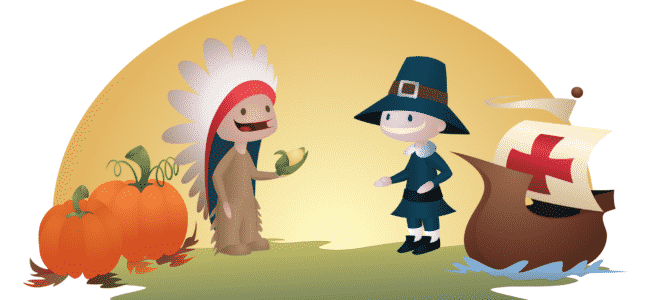 In November 1620, a small ship from Plymouth, England, landed Cape Cod, and its passengers stepped out into the New World. The ship was called the Mayflower, and the passengers were the first European colonists to start a new life on the other side of the Atlantic. The next 1621 brought devastation and grief, and when the first autumn harvest of the Pilgrims was brought up to be successful, it was acknowledged as one of the first Thanksgiving celebrations held by the Pilgrims and Native Americans.
Holiday Greetings
Since its inception, Thanksgiving has been one of the most celebrated holidays. And one of the most marketed. Retail store windows, gifts and accessories, outdoor advertising, website themes, social media banners, online ads… For marketers, Thanksgiving kick starts the busiest days of the year, followed by Christmas and New Year. To take full advantage of Thanksgiving marketing, spice up your holiday campaign with video, as it is believed to be one of the most popular content marketing trends to follow.
Just getting started with video? Here's a step-by-step checklist that will help you create a compelling Thanksgiving video – easily.
Thanksgiving Video
Checklist
Create a video: In Animatron, an easy-to-use online video maker, you can choose a Thanksgiving set from a free Marketplace with hundreds objects and backgrounds, or draw your own characters and scenes. Apply music or voiceover to make your Thanksgiving video more engaging.
Brand your video: Make your brand shine by adding a corporate logo, watermark, or outro. This way you will ensure your Thanksgiving video, if reposted by others, will promote your company, and not the third-party pages.
Add a call-to-action (CTA): CTA is an important asset in the buying journey of leads throughout their way to becoming your customers. CTAs should be used strategically across all your marketing

content

, and video is not an exception. Just place a text CTA over your video, or add a vocal CTA, or use both to reach out to your audience more effectively.
Use your Thanksgiving video on your website homepage: Save the video and add it to your website. When watching Thanksgiving videos, human brain builds pleasant connections with family, holiday dinner, a feeling of gratitude. These are the notions many companies want their brand to be associated with.
Share your video across social media platforms: Export your Thanksgiving greetings to your social media: Facebook, Twitter, Instagram, YouTube, with just a click. You can also complement your social media efforts by creating interactive animated holiday banners and social video ads.
Engage with your audience: Make sure you track all mentions about your Thanksgiving video. Reply to the comments, give a shoutout for reposting, follow back, etc. Thank your audience – this is what Thanksgiving is all about. Various social media management tools are a great help to effectively monitor your channels and social engagement.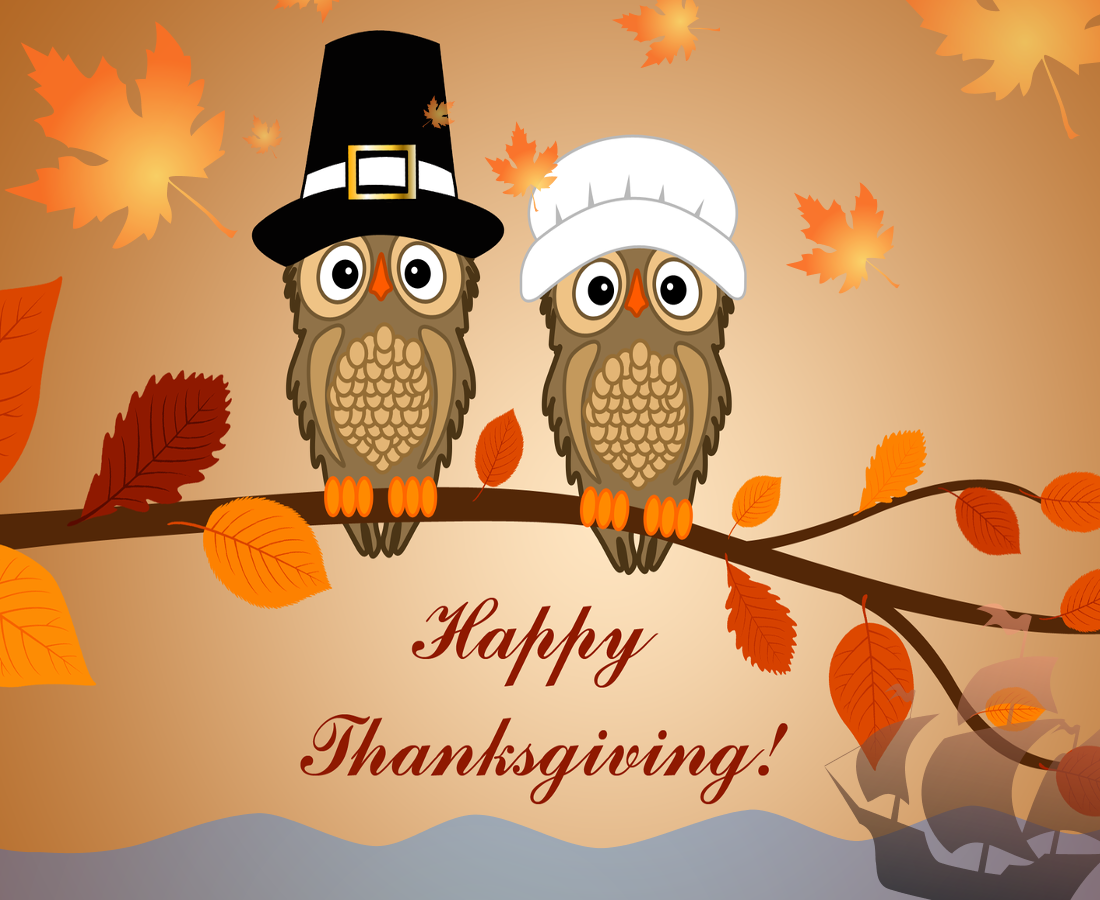 Happy Thanksgiving from Animatron
All of us here at Animatron are very thankful to you, our users, who help us make Animatron better, who share their kind words and thoughts, who is spreading the word out.
Wherever you are and whoever you are spending this Thanksgiving with, we wish you, your family, and your friends an absolutely wonderful holiday filled with joy, peace, happy faces, and good dinner.
Thank you and Happy Thanksgiving!
Gratefully yours,
Animatron team