5 Ways to Promote Your Video Marketing on a Budget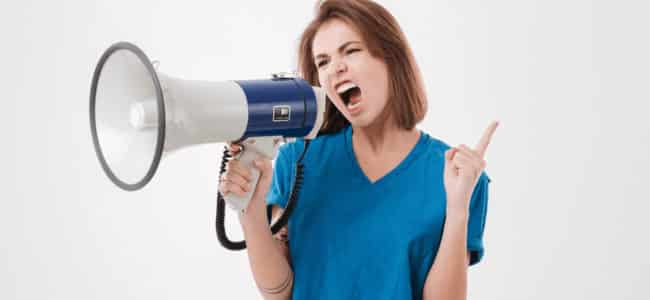 When it comes to using almost any kind of content to promote your business, you can't just sit back and say that if you offer it, they will come. Your content may offer the perfect solution for your ideal buyers' problems; however, they won't see it if they don't even know it exists. Even movies that win all sorts of awards for quality still invest in promotion. Be sure that you enjoy the best returns on your great content by telling your audience about it.
Five Cheap and Effective Ways to Promote Video Marketing Campaigns Online
Consider these budget-friendly tips to make sure that your buyers know that your content exists and why they should care:
1. Promote Video to Subscribers
If people already subscribed to your newsletter, they are most likely to have an interest in any new content that you produce. In fact, you're probably doing them a disservice if you don't offer it to them. Also, marketers have found that they can include videos inside of emails to dramatically improve click-through rates. You can include a link and a summary about your video in your next email or newsletter to encourage subscribers to visit your website or YouTube channel. Your existing subscribers will probably provide you with your best audience, so don't leave them out.
Check tools like Wistia that allow you to embed a video within your email.
2. Use the Video in Older and More Popular Posts
You should know which of your older posts get the most traffic or have been crawled frequently by search engine bots. Gain some traction for your new content by using your older blog entries to promote them. You might embed the video inside the older post or simply supply a summary and link. Updates to these kinds of posts get seen and might also attract more attention from search engines. You can probably find an angle to relate the new video marketing content to your old post or simply suggest it as something viewers might also be interested in. This also helps you maximize the value of your older content.
3. Feature New Videos on Your YouTube Channel
Do you encourage subscriptions and visits to your YouTube channel? If you're trying to gain momentum for a new video, you create intro videos for YouTube to encourage visitors and subscribers to watch. You might set the new content up as your channel trailer or use it as a featured video. In fact, Google even says that featuring new content is the best way to make sure that it gets exposure. Your channel subscribers or people who have watched your other videos are likely to give your new content a try.
4. Use the Video Links as a Helpful Resource for Third-Party Sites
Have you tried using Quora or other third-party resource sites as a way to promote your videos? If you can establish yourself as a helpful resource on Quora, LinkedIn message boards, and other sites like these, you are likely to gain an audience for your videos. Just look for posts that are relevant to the topic of your content, be a good internet citizen, and adhere to any rules the site might have. Establishing your content as a helpful resource is a great way to build credibility and increase traffic.
5. Share Video Early and Often on Social Sites
If you've spent any time on social sites like Twitter, you know how fast those feeds move. If you only create a post in the morning, your followers who login after lunch or in the evening are probably going to miss it. You need to post consistently through the day and for several days to make sure your posts get seen. You can use free or very affordable scheduling software to automate most of this and also track results. You might also remember to post about some of your older content once in awhile for new followers who might have missed it.
For more ideas on posting video on social media, you might want to check out our older post on the perfect video length for various social media channels.
Yes,
Marketers

Have to

Promote

Content, Including Video Marketing Content

Even though video consumption has been increasing rapidly and accounts for the most time that people spend online, almost all companies face competition for the attention of their intended audience. If you invested in a great marketing video, you are probably wise to invest in promoting that video as well. Offering that video to your subscribers, sharing it regularly on social sites, mentioning it on your website, and spreading the word about it on third-party sites are very effective and budget-friendly tactics that you can use. You already have access to these channels, so promotional efforts should not require that much time or expense.

Surprisingly, many marketers neglect content promotion and then wonder why their content hasn't helped them grow an audience. You could be reluctant to invest in promotion after you already invested in your content. However, you might try these tested suggestions because they generally only require a bit of extra effort and not much cash. You won't enjoy the best returns from your videos if you don't promote them.