The Importance of Visual Engagement in Your Marketing Strategy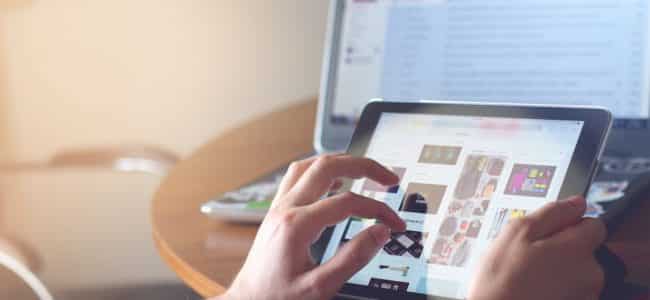 If we think about our own memories, we may notice how words can easily be forgotten when pictures tend to stay in our minds. By nature, people are visual and attracted to images. So it was 30,000 years ago when first drawings appeared at Chauvet Cave in the South of France, and in the 1890s when the history of black and white film began, and even more significant now in times of growing information overload.
A massive shift has happened recently in the way we communicate online, especially with social media allowing people to do it more visually. On Facebook, photos outperform text, video, and links for likes, comments, and shares. Twitter used to be about text messages and later acquired ways of presenting images within a stream of information, becoming a highly visual platform. Instagram, Pinterest, and Tumblr remain among the fastest-growing networks. The more visual a platform is, the more engagement it receives. People communicate with pictures even when they caption or comment using emojis.
After all, a picture worth a thousand words is worth a thousand words of our invaluable attention. A study from the Department of Brain and Cognitive Sciences, MIT, found that a single feedforward sweep as short as 13 ms is enough for the viewer to extract conceptual information from an image without advanced knowledge. No wonder that, according to MDG Advertising research, content featuring compelling visuals receives 94 percent more views than content without.
Most of the time we are not after the picture itself, but interested in what it means to us. And the greatest value of a picture, wisely pointed out by mathematician John W. Tukey, is when it forces us to notice what we never expected to see. An effective visual message offers the viewer insight and understanding at a glance, as best known from information graphics intended to present facts quickly and clearly.
Visualization expert Santiago Ortiz suggests 45 ways to communicate just 2 quantities, stressing that it might be impossible to build a definitive list. New designs will always appear. When done beautifully, infographics answer meaningful questions, tell stories, point specifics, and carry ideas to explain the world we live in.
With the advent of intuitive tools, like Animatron, information graphics have become popular, as static images, animations, or simple web interfaces, covering any number of topics. The field of journalism has incorporated and applied infographics to news stories to improve their presentation for busy readers. In media, like Information is Beautiful or Cool Infographics, the status of imagery even changed from a supporting asset to a core message. Successful visuals act like a magnet to pull people in.
In times of increasingly short attention span of users online, visual engagement is the way of conveying meaning and intent. Appealing, but also novel, informative, and efficient visuals have the greatest possibility to turn any subject into a fascinating experience beyond words.