7 Visual Content Sins You Should Avoid at All Cost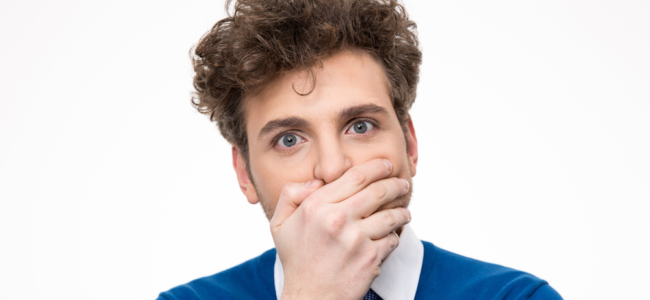 In recent years, the appetite for visual content has skyrocketed among users. With video content dominating 74% of all internet traffic, marketers are looking at visual content as an integral part of its marketing mix.
This is one of the many reasons why almost 37% of marketers consider visual content as the most important form of content for their business.
The phenomenal increase in demand for visual content has created a paradigm shift where marketers need to visualize like designers and designers need to strategize as marketers.
Now, this trend has certainly opened up new frontiers, but, at the same time, it is very likely that most marketers would not do it right.
It's examples like these which sadden you because these are self-inflicted marketing wounds.
To elaborate the problem for you, here are the three wrongs that have been committed in the above example:
No clear CTAs. No clear idea what this piece of visual content wants you to do.
Too many visual elements. It is stuffed with visuals and texts making it impossible to understand anything.
No color scheme. There is no structured color scheme, spilling the visuals all over the place.
To save yourself from committing sins like these and killing your own visual game, here are 7 mistakes you should avoid.
Being consistently inconsistent with your theme
Visual content is just a way of telling a story in a more enriching way. Each piece of content is like a jigsaw puzzle and it needs to complement each other to give you the right picture.
The theme of your visual content needs to have a similar 'style' or 'look' which helps your users to get the gist of the big picture.
So why does this inconsistency occur in the first place?
Firstly, when team members work and communicate in isolation. Say there are five writers working with a freelance designer. Writer-1 sends an email to the designer and gets the work done. The other writers have no idea of the thought process behind the final output because they were not a part of the email exchange.
Nobody wants to be copied in an email when it does not concern them. How do we get them all on the same page? Using something as simple as shared labels will make these emails accessible to everybody in the team, without having to forward to or copy them. Now when the writer-2 sends a task to the designer, they can see the actual exchange of ideas in the previous emails – helps maintain consistency across projects.
Secondly, not having a clear idea of whether a particular platform will be suitable for your theme. So, here are a few ways you can create a consistent theme for a particular platform:
Publish a sequence of images which are related to the same subject. This requires you to think hard about the various visual elements and will they do justice to project the bigger picture.
Use similar elements for each platform. Apply same design filters and crop all your images in the same style for that particular platform.
A consistent theme helps users easily remember you, and it also creates a distinct brand identity that users can easily connect with.
Buzzsumo uses its mascot, a sumo wrestler, as a common theme across blog articles. This has helped Buzzsumo carve a niche identity in an otherwise cluttered market.
Believing that one size fits all
Visual content is not a one-size fits all gimmick. Just like any other form of content, it needs the right platform for it to work.
As a marketer, you need to be able to have a rational overview of what type and style of visual will work for host platforms. Trying to push visual content on platforms which might suit your requirements but doesn't do justice to the needs of your content is – outright unacceptable.
The intention of users of accessing visual content is different for each platform:
Pinterest. It is widely used for getting references or ideas to generate content. You can't place your visual content on such a platform and expect a sale!
Facebook. If the purpose of your visual content is outreach, it's a good idea but anything other than that might not be a good ROI.
Instagram. Not the right platform for long and detailed product demo videos, since it doesn't allow videos longer than a minute.
LinkedIn. It is a professional network and if your visual content deals with subjects like sex or religion or other such sensitive subjects, putting it on LinkedIn might not be the best idea.
Twitter. If your visual content includes an image which has a 'comical' theme, it will be tweeted more.
The more the merrier (No, not really!)
It's a great saying for the holidays, not so much when it comes to your visual content marketing.
Many visual marketers fall into the trap of thinking the more number of visual elements they add to a piece, the better it is.
The example shows how you should NOT be creating your visual content.
The right way is to approach visual content pieces with the principle of minimalism.
There might be times when you have to add a lot of text alongside the visual – in such cases, make sure that your hook (the strongest visual element) is right at the focus of the viewer's attention.
Here's a great example of how you could design an effective hook.
Source: smashingmagazine.com
Using visuals from the 90's
Visual content cannot be subjected to mass publication, unlike blogs. Churning out large volumes of visual content without strict quality checks can lead to expensive losses.
A poor quality visual content generally consists of:
Low-quality images. In the world of HD, you just can't afford to look like you're from the 90's.
Non-readable content. Not paying attention to typefaces can be disastrous and kill the very essence of your visual content.
Bad choice of color. A lack of good color mix can really affect the visibility and appeal of your content.
There are times when you all are tied down behind deadlines, that's when you can use Animatron's easy tools to create your own animation and see them come into play.
Ignoring mobile
Mobile searches have triumphed over desktop searches. Your users today expect an omnichannel experience irrespective of the platform they use to access your visual content.
A poor -quality render of your visual content on a mobile phone can drive away users in a jiffy. Bad experiences on mobile phones can hurt your long-term goals of customer acquisition since 57% of users will not recommend a business with bad mobile websites.
There are about 2.6 billion smartphones in the world and mobile penetration is increasing day by day. That's why, in many parts of the world, mobile phones are becoming the primary channel to access visual content.
Here are some quick tips to help you get more out of your visual content through mobile phones:
*Use responsive images/infographics. *Use iconography. It helps users form a clear picture of the content. *Use bright colors. It improves readability.
Here's an example of Finfolk Productions, an online retailer: their mobile Instagram account beautifully appeals to the mystic fantasy of mermaids.
Going all-visual without keeping the 'end goal' in mind
Visual content marketers tend to get carried away and miss the very point of the entire exercise. In the pursuit of creative satisfaction, visual content marketers often have no idea 'what they want to achieve'.
Before making a visual content piece, always ask yourself these three questions and only when you find a satisfactory answer for all of them, go ahead.
What is my objective?
How can I use visual content to achieve my objectives?
How much time will it require to see the initial results?
There is a good chance even after answering all these questions, you still might not be able to achieve your end goals. To avoid such a situation, make sure you are constantly testing your visual content and tweaking it- from CTAs to hashtags – from size to image quality.
Let's take an example of a meme. It's eye-catching and engaging. But, is it really serving your business purpose? No! not really. The reason being that though it's entertaining, it doesn't give a clear direction on what it wants the user to do ( no clear CTA).
Not asking your audience for ideas
For visual content to work its magic, it needs to be visually appealing, but, it also has to be relevant to user's needs. One of the best ways to make content relevant and connect to user taste is by taking ideas from audience-generated content.
Stealing content ideas from your audience is a great deed you could do for your visual content marketing efforts. Users instantly connect with content they generally either create or consume, making you win half the battle.
Here is an example of how Burberry, the British clothing line initiated a movement called The Art of the Trench. Here users could upload and comment on images of people wearing Burberry.
Conclusion
Visual content marketing is nothing like creating a photo album. A good picture is nothing without a story; build the story first and the picture will do its bit.
Most marketers make the mistake of taking the visual element a little too seriously. Remember that the picture was meant to add to the story, and was not meant to be the story itself.
Use visual elements to make a story better, and not as a clever placeholder when you do not have a good story to tell.
About the author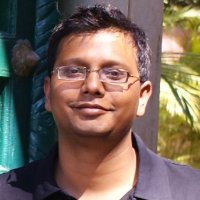 Niraj is the founder of Hiver, an app that turns Gmail into a powerful customer support and collaboration tool. When not working at Hiver on programming or customer support, Niraj likes to play guitar. Niraj can be reached on Twitter @nirajr.