Could Your Content Marketing Use a Boost? Get Animated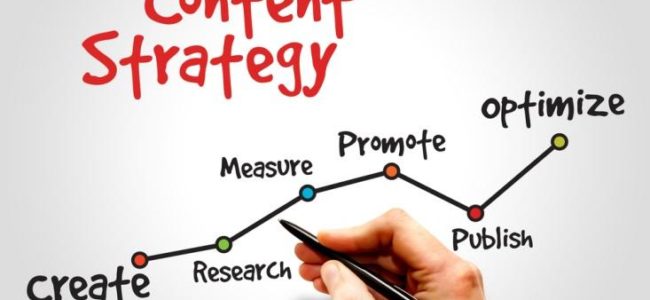 One of the best things about content marketing is the sheer variety of ways that you can create content. Love to write? Blogs, case studies, and whitepapers can help spread your message far and wide. Found some great stats and interesting information? Try an infographic. Want to engage with your audience? Get social on Facebook and Twitter.
The list goes on, but the point is that content marketing has plenty of room for flexibility and creativity — in fact, using as many different tactics as possible is often a good strategy for keeping your existing audience engaged while still expanding your reach.
Among the most effective content marketing tactics is video. Back in 2012, YouTube predicted that video would eventually make up 90 percent of internet traffic, and every year that prediction appears closer to coming true. In 2014, video traffic (which includes streaming services like Netflix) reached 64 percent, and Cisco predicts that by 2019, that number will be up to 80 percent. Clearly, users are comfortable watching videos online, and when it comes to marketing, many often prefer to watch a video than read information about a company, product, or service.
It makes sense, then, to include video in your content marketing strategy. However, there is one type of video that's proving to be more effective than any other when it comes to increasing click through rates and conversions: Animated video. Whether you choose a custom 2D cartoon, a whiteboard, or a motion graphic video (or any of the many other styles of video animation), the positive effect of animation on our content marketing efforts cannot be understated.
Why Animation Works
To some, the idea of animated videos for business might seem like a bad idea. "Cartoons are for children," they might argue, "and they cannot convey the serious and professional nature of our company."
When we talk about animation, though, we aren't talking about Looney Tunes-style cartoons with cartoon animals being bombarded with all manner of weaponry and slapstick situations. While undoubtedly more informal than the typical talking head video, animated business videos are designed to present your company, products, and information in a clear, concise, and engaging format that's in line with your overall brand. The style of animation you select, the script, and the way you present the material are all designed to support your brand, whether you are a high-energy start-up or a well-established, conservative corporation.
Once you understand the many benefits of animation, it's easy to get past any preconceived notions about what it is and how it will be received. More specifically:
Animation Supports SEO. Incorporating video into your content strategy — particularly when you embed videos into your website and add them to YouTube — is a proven way to increase the likelihood of a front page placement in search results.
This is in large part due to Google's ownership of YouTube, but also because when you create your animated videos in HTML5, you can add SEO data like H1 tags into the code, which allows the search engines to crawl your video data to return in search results.
Animation Increases Conversions Through Engagement. Videos in general increase engagement with websites (people who watch the entire video tend to stay on the site an average of two minutes longer than those who don't), and increase conversions, but animated videos in particular tend to perform well.
Even animations focused on sharing serious information can do so in an engaging manner, using color, fun characters, and motion, and capture attention more effectively than a spokesperson. In a sense, animation disarms viewers by recapturing users' childhoods. Most of us never outgrow our love of cartoons, and animation can put us at ease, and create positive feelings — feelings that lead to responding to a call to action.
Animation Simplifies Complex Topics. When trying to explain a complex topic or process, animation allows you to go places where you might not otherwise have access to. For example, if you're trying to explain how your new app works, you could (and should) create a detailed whitepaper explaining all of the technical aspects of the tool and how it benefits consumers. This is important for industry publications and others who need that type of information.
However, the consumers that you're hoping will purchase your app are probably not interested in all of the details of how it functions. They want to know what it does and how it will improve their lives. With an animated explainer video, you can distill that information into a short, engaging video that provides all the information they need to make a decision, without getting bogged down in the details. The combination of animation and voiceover helps ensure that your information resonates regardless of learning style, and keeps it interesting to the people who matter most.
Animation Is More Likely to Be Shared. According to one recent study, more than 65 percent of people who watch animated videos share them via social media. The more entertaining and informative your video, the more likely it is to be shared — and animation ups the entertainment factor considerably.
So if your content is starting to feel stale, or you just don't feel like you're hitting your targets with your current video efforts, give animation a try. It might just be the missing piece that takes your strategy to the next level. If you're ready to get started on your first animation, sign up for a plan or start your first animation.