The Chromebook Classroom Brings New Opportunities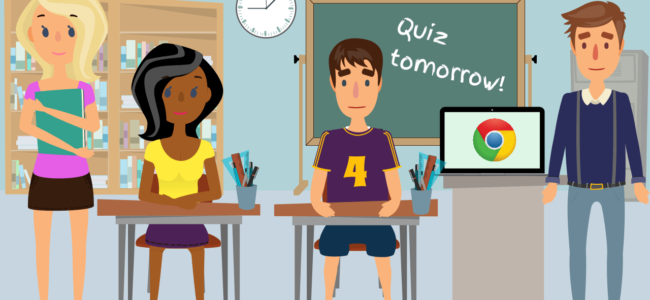 Chromebooks surfaced on our radar just a few years ago, and despite its novelty, the product has become the American education system's primary choice for classroom technology. Low price, durability, ease of use for students as well as ease of support for tech teams, made Chromebook a popular choice for teachers in order to introduce students to a wealth of knowledge and the helpful tools the Internet has to offer. It all might sound well, but here comes the question: once an educator obtains a Chromebook, how do they actually proceed?
Here are 8 ways to use Chromebook in your classroom:
1. Have students complete writing assignments using Google Docs
This application offers to students the privacy that accompanies working on one's own while allowing teachers to comment and make edits instantly. Instead of having an educator constantly patrol the classroom while checking in with each student, the teacher can remain at his or her desk, review student's progress in real time and make notes and suggestions if needed.
2. Offer group projects to engage students
Group work is a great way for students to learn about teamwork and make new friends while learning about a topic. Students can brainstorm and divide work using Chromebooks and Google Docs. For instance, if the group consists of four people, the work can be divided into one introduction paragraph and three body paragraphs, each completed by a different member. Similar to how Google Docs can be used for working on written assignments, visual apps like Trello can be used for distributing team work or managing student's workload. By completing a group assignment, students can learn from and teach one another while developing communication and teamwork skills.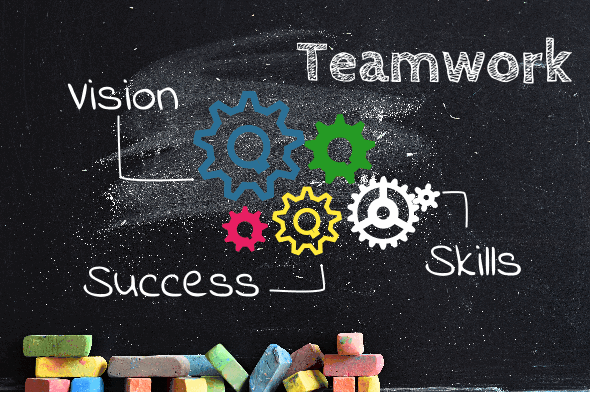 3. Make homework exciting
Assign homework that engages students, like educational computer games. Educators can browse Google Play for 'Education' seeking applications that will improve the overall understanding and absorbing of material in the classroom. Categories include grade level, subject, and device. Here are several websites worth checking out: IXL, Time for learning, Look Smart.
Oftentimes apps will keep track of student's progress, making it easy for educator to review and plan future lessons.
4. Collaborate with other teachers to create lesson plans
Collaboration, accountability, and transparency are three words you'll hear constantly when discussing education. Teachers can grant each other access to lesson plans, bounce ideas off one another, make suggestions on their colleague's lesson plans, and much more. A school-wide Google Drive will help account for every curriculum and lesson plan, which will help maintain higher standards of learning.
5. Invite someone interesting to speak to your class
Suppose, a teacher in California has a connection to a college professor at MIT, who is willing to give a speech on her latest work in Robotics. But the professor is extremely busy, the travel costs are too high, and there seems to be no way for her to come and speak at the school. It used to be a dead end, but with Google Hangout or Skype, the problem is solved. The professor can show work webchat and lecture to the class while sharing a computer screen to play videos, presentations, infographics, and demo robots.
6. Encourage deeper learning by incorporating technology for a more exciting presentation, storytelling, video making
There are many methods of learning, but one of the best is to "learn by doing". Inspire students to delve deeper into a subject by assigning a presentation project or an animation to make. With the exciting and colorful content of online animation and video makers, learning will be fun and engaging, and students will beg you for more assignments!
7. Improve teacher-student-parent communication
Communication between all parties interested in a student's success is vital. Using cloud-based collaborative learning tools eliminates the chance of losing or forgetting home assignments at the same time and allows teachers easily share any content with students and parents. This is both an easy and environmentally friendly solution, as no paper will be used. As Google Docs can be used for working on written assignments, Trello can be used for distributing teamwork or managing students' workload, and Animatron for creating and sharing animated video and presentations. This leads us to yet another way of using Chromebook.
8. Collaborate on a class video and create lasting memories
Visual storytelling apps like Animatron allow students to easily create animated videos, export them as video or HTML5, and begin their journey on the road of web design or video production. In web tools like Animoto, students can use patterns for slideshows and videos. Many students create and share their personal stories in formats of 10-30 seconds, which can be combined with other classmates' animations to create one memorable and exciting class video. Imagine a time capsule of your child's year that you can watch over and over, and share with family and friends. Your child will be proud of his or her animated video and will feel like they are a part of something bigger – a learning community.
Here is an example of a student voice telling the world about her life experience:
With so many free Google applications, access to devices like Chromebooks, and various web resources, learning by means of technology has never been easier. President Obama's Computer Science For All (#CSforAll) announcement in early 2016 emphasized that we "live in a time of extraordinary change", something that has always been true and will continue as technology advances. Here at Animatron.com, we also believe that each and every student should have the chance to interact with technology and experience all that it has to offer. We also believe it is time for Student's voices to be heard.
We live in a time of extraordinary change
Do you use Chromebooks in your classroom, or perhaps you're just planning to implement this technology in the teaching/learning process? Share in the comments below. We would love to learn how you are preparing students for a world surrounded by technology.